You know the type, that client we all love to… well… accommodate. They pay on time (mostly), are kinda bearable to work with and keep you going with regular work which helps in the lean times.
You genuinely find their business interesting and you all get along. That is, until your mind turns the rate they're currently paying for your work.
It's significantly less than you would otherwise quote for new clients and you've tried from time-to-time request a little more, only to find you mutually agree to bill the same as last time following a little resistance.
I speak to designers, writers, marketers, coders on a daily basis, almost all of whom should bill more. I could write a book on pricing more based on the value of your freelance service (oh, wait, I already did) but that's not not the purpose of this post.
Instead, I wanted to tackle the issue of raising your rate by 15-25% on a client you already have.
How to approach it, what you should consider and ultimately what you should say. It started with this question from a Freelancelift Pro member in our private Slack community:
From: Martin Christiansen
How would you go about raising the rate for an old time client. He's been on a cheap rate for far too long and he knows that.
We've done work for continuously for several years. He's a tough bargain but obviously likes what we deliver. What would you suggest?
I really love this kind of interaction with the community; it's precisely what it's there for so naturally I wanted to add my thoughts. The first thing to understand is that everybody else raises their price, what makes your product any different?
From bread and butter to utilities; everything costs significantly more now than it did 10 years ago.
Still, you have to approach it sensitively.
Nobody likes paying 20% more for 0% extra
In any exchange of 'outcome for money', the customer will need to understand what's in it for them. In a 'new client' pitch, you'd obviously lay this out fully but it's a mistake to leave it out for existing ones.
In 90% of circumstances a client will gladly pay more, it's just they know they can get away with staying the same as they always have; there's no real incentive to pay any more. The value proposition is missing.
If you bring something new to the table however, or anchor the raised price to more of the 'beyond the call of duty' tasks they've gotten value from in the past you'll be demonstrating that there's something else in it for them.
It'll not only soften the financial blow for the client but get them excited at the prospect of the new arrangement.
Use weaponized reasonableness
Have you ever been 'Grandfathered in' to something? It feels great, and brings a sense of connection to whatever it is you're buying.
Although we'll be increasing the rate (rather than keep it the same) you can demonstrate reasonableness by not hiking your rate immediately. In the spirit of partnership, you'll show you care about the adjustments the client will need to make their side and give them a clear path to the uplift.
Perception is key, even for existing clients
Whether you recognize it or not, pricing perception is almost always value-led.
The price you are comfortable paying for something is directly related to the value you feel you'll get from it. If everyone bought on price alone without appreciation of value, we'd all drive a Datsun.
Every touchpoint you have with a client influences their perception of the value you bring to the table, so even with existing clients this perception will influence the response you'll get when you do ask for a raise, so it pays to get it right.
Can you affect these elements to ensure your perception is where it needs to be, before the 'ask'?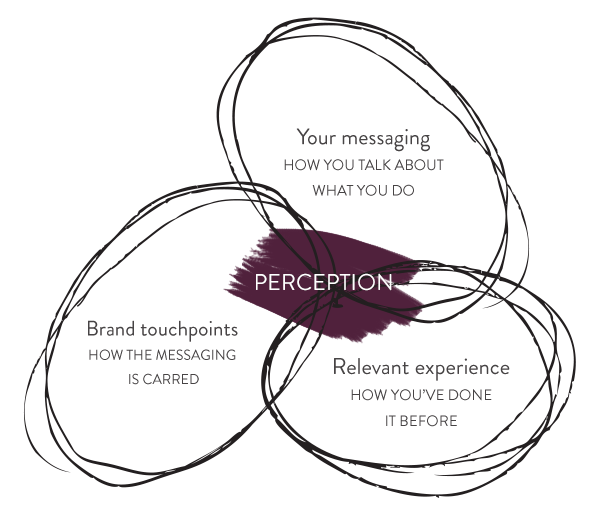 Sensitive, long-term focused and firm
Everything you say to a client should be framed with a long-term focus. You want to retain them as a client, and build a mutually beneficial partnership. Partners take the time to understand clients deeply, invest themselves in the client message and establish an expertise that isn't easily pigeonholed.
So we'll lay all of this out when it comes to 'the ask'. All of this really comes down to tact. What you're saying is not going to change, how you say it most definitely will; and it'll be the difference between a happy client paying 20% more, and an ex-client you'll never work with again.
Not that we're telling a client to go to hell, but this Churchill quote is fairly apt at this point:
---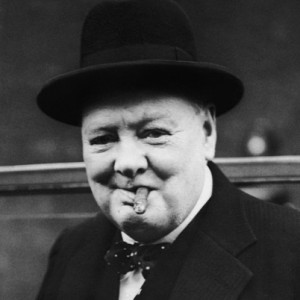 "Tact is the ability to tell someone to go to hell in such a way that they look forward to the trip."
– Winston Churchill
---
Wrapping all of that into 150 words
With the appropriate context laid out, here's the simple, yet effective 150-word email which brings all of these points together into a firm, fair and compelling request:
Client,

Obviously we've worked together for some time and I'd hope you've seen the relationship evolve and improve as time has gone on. With more efficiency and sharper abilities comes a need to shift to a rate that works for me and my family; and which also allows me to spend more time with clients like you.

I wanted to give you fair warning that I'm rolling out new processes on [date 2 months away] and you'll see an instant uplift in communication and quality. This coincides with in an increase in your rate, but it'll be staggered out so you have time to adjust. Any additional work in [current month] won't change, next month will be [X more] and [month after] will be [X more] until we get to the new service level & rate of X [2 months away].

I wanted to ensure you were clear on this and didn't get a cold, overnight 'hike' in price. I'm in it for the long term and would look forward to this deeper service set. Are you comfortable continuing on that basis?
The Result?
I put together the 150-email above for Martin, who took on board the template layout and context; putting it into action immediately. Within 6 hours he had his response, and found himself waking up to 15% more income:
From: Martin Christiansen
I wrote him an email last night, the client responded well and said that they just appreciated our work.
We're working on a retainer agreement, which the rate also will be used for, so we'll probably bargain a bit back and forth for some time but he thinks a 15% is fair – my goal is 20% before we sign the final retainer agreement. But I'm already happy with the 15% raise.
Bargaining is not what I do best, but it feels good to have started the dialogue with the client.
This is not an anomaly, fluke or chance happening. Just simple steps to justify value in any situation to maximize your revenue and get paid what you deserve. Please take the template, context and adapt it to your needs then let me know how your clients respond.
Learn anything? Please share
When you're held ransom by client work and income instability how are you supposed to find time to work on "growth" (whatever that means).
Make freelancing more stable
Repel 'bad apple' clients
Beat "treading water" cycles
Multiply online exposure
Get your copy +
Exclusively on Amazon