Clear, ordered steps for building a business you run, not a needy job that runs you. It's time to enjoy your craft again.
You left the world of '9-5' to pursue passion and to provide that as a service (designer, developer, whatever your skill). Earning a living doing it, setting your own schedule.
What you may have come to realize however is that doing the actual work is the easy bit, the fun part. Where most freelance businesses fail is the actual running of the business itself (finding new clients, pricing yourself properly, growing your business, enabling recurring revenue etc).
Freelancelift will take you step-by-step through the business side of freelancing to help you close more deals, price yourself accordingly, and manage your clients/business/time with ease.

More specifically, you can expect:
10 modules of high quality, easy-to-follow video lessons
The 6 key business skills you must master that separate top freelancers from those that fail
How to find the best new clients and close them so your calendar stays full
How to price yourself properly so you leave enough margin to outsource and scale your business
The exact scripts, emails, and templates needed to get your business off the ground
A Slack community of like-minded freelancers to give you advice and hold you accountable
I guarantee that joining Freelancelift Pro will provide you the clarity, direction and above-all, focus to make the changes that'll help you find clients more consistently, finally generate a stable income flow and become known in your space.
This is my promise.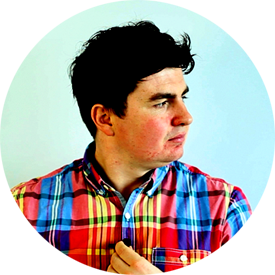 Liam Veitch
Founder at Freelancelift and author of 'Evolution of a $1M Web Designer'