Fortunately you're not the first to make the journey, so by combining the experience of several 'been-there-done-that' books you can find something that fits for you. Learning from the experience of others and understanding which path you are likely to take – along with defining your vision, your strengths, your capacity to be able to do this and of course your vehicle for providing value you'll be able to put in place a blueprint for your eventual success.
So I've compiled a list of the books that have helped me with productivity, starting in business, the psychology of business, the philosophy of business, how to best understand the journey that you would like to take, and many more areas beside. These are all good reads and with the advent of Kindle and the like, you needn't invest in a new bookshelf to accommodate them.
Note, these are in no particular order and appear as I found them from my collection. Please add any books that have inspired you, that I've missed in the comments!
Honorary mention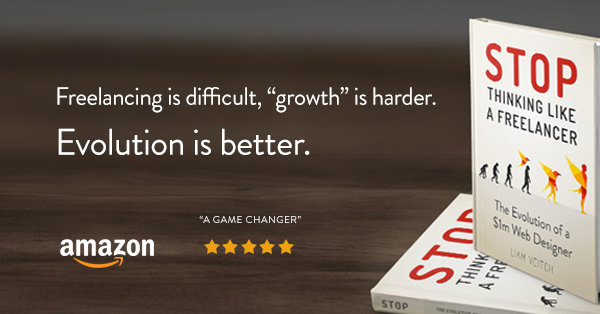 It would be remiss of me to not mention my own book Stop Thinking Like a Freelancer first, but since I wrote it I've opted not have it within the top 50. Click the panel opposite to get your copy.
---
50 books (in no particular order)
---
---
---
---
---
---
---
---
---
---
---
---
---
---
---
---
---
---
---
---
---
---
---
---
---
---
---
---
---
---
---
---
---
---
---
---
---
---
---
---
---
---
---
---
---
---
---
---
Learn anything? Please share