As a solo service provider your time is stretched, resources limited and patience tested.
So I can say with some conviction that continually collecting ideas from the tiny 'freelancer blog' echo chamber and not implementing them is a poor use of your main resource, time.
Moreover, by limiting yourself to the voices in this space (a good chunk of whom, unfortunately regurgitate the same so-so advice) you're failing to see the bigger picture.
That's why I've put out hours of HD video lessons, it's why I wrote a 50,000 word Amazon bestselling book, it's why I host a podcast, write short books, release blog posts, operate a community and coach freelancers like you.
I want to see you actioning a plan, looking ahead, knocking down goals regularly and evolving as a business (not just a 'freelancer getting by'). This is my promise.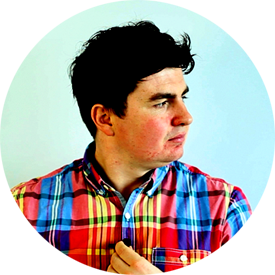 Liam Veitch
Founder at Freelancelift and author of 'Evolution of a $1M Web Designer'